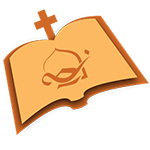 Description
Arabic Bible Resource Center for Expository Commentary, Topical Search, Cross Reference, Bible Reading, and more.
This app is designed for Android Phones only version 4+.

Syria, Syria, a noticeable word the world hears each day and watches its horrible events on each TV screen. All mourn and pity the hundreds killed every day. Everyone is asking how to stop the ongoing bloodshed?
More Articles ...