Ministries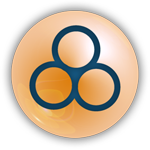 Outreach & Evangelism (3 Articles)


The thrust of ABOM outreach and evangelism is through the Internet. We believe in the power of the Word of God and that it is alive (Heb 4:12) and it does not come back empty. For the first time in 1400 years, the Arab Muslim world is now massively exposed to the word of God - the Bible. This was and still is the core of ABOM's outreach ministry which is to post the word of God in Arabic in various electronic formats.

Through the years, ABOM developed several more sites in Arabic focusing on various aspect of the great commission: Preaching the Gospel, reasoning with Muslims concerning the Christian faith, and discipling Converts.

Church Planting (3 Articles)


Since Islamic countries impose strict rules and often forbid any other faith to be practiced in their lands, much of the mission work and discipleship is done underground. The Internet is playing yet another powerful role in discipling converts and facilitating the establishment of vibrant churches in countries that are closed to missionaries.

Islam Awareness (4 Articles)


The number of Muslims in the USA and Canada is increasing rapidly, predominantly because of a high birth rate among Muslims. This is a great opportunity to introduce these people to the Gospel of our Lord Jesus Christ! ABOM wants to help Christians in America to respond to the challenge of Islam, and reach out to them effectively.