When a Person Asks Dangerous Questions

This novel was written for Muslims. In particular, it was written for Muslims who are curious about Christianity but do not know how to satisfy their curiosity. You may be afraid of asking certain questions because you fear the reprisal of your peers.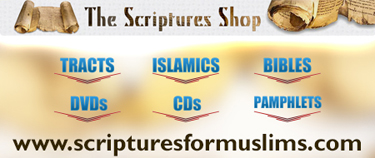 Your resource center for
Arabic Bibles
,
New Testaments
,
Gospels
,
tracts
,
CDs
, and
DVDs
.
More Articles...