God had plans for me.
I was born in a small town in Algeria and into a family of six Children. France occupied my native country. My Parents were unschooled and Muslims. So, I was a Muslim by birth. I was told that as an infant, I was so sick the doctor gave me two days to live but God had other plans for me. No, I did not die.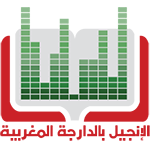 Description
Read and Listen to the Bible in Moroccan Dialect. Discover the Bible in a new Way
More Articles ...