Women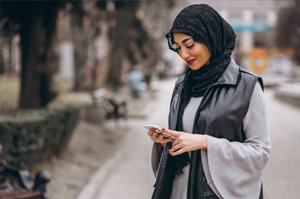 A sample email of a Western lady married to a Muslim man (we do receive many of them), led us to create this page. 
"I have made the largest mistake of my life by marrying an Egyptian Muslim man. When I was 5 months pregnant, I discovered, through a series of events, that my husband already has a wife and young son in Egypt. You can't imagine the lies I have uncovered. Everything I loved about him, everything we shared before marriage was all a lie. We are still together, mostly because of the fact that I have no idea what to do about my situation.  I am also concerned about that fact that although he agreed before marriage that if we ever had children that I could raise them as Christians, he now flatly denies that he ever said such a thing..."
The spread of Islam in the West is not due to conversion growth, but "biological growth," i.e. marriage to Western girls. The Muslim man is attracted to religious girls because of their high moral standards. Women In Islam was written to inform and warn women about the possible results of a decision to marry a Muslim. 
We trust that the following articles and links would be helpful and supportive.
For more information, please refer to The Spirit of Islam site.
Subcategories