Injeel App for Apple

Description
Arabic Bible Study Center allows users to read and search the Bible in Arabic with and without diacritic (tashkil). In addition to its advanced search features Arabic Bible Study Center provides verse by verse commentaries by well known authors such as William MacDonald, Henry Ironside, Nashed Hanna and others. Simply tap a verse to view a list of commentaries by author as well as Treasury of Scripture Knowledge (TSK) references. Users can also share verses on social media.
This app is designed for both iPhone and iPad iOS 8.3 or later.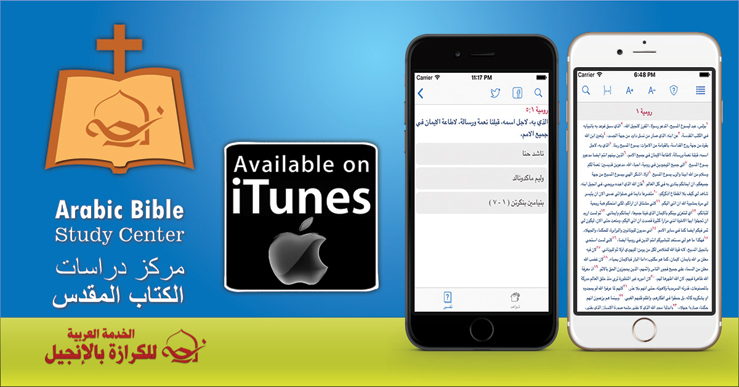 Download it from Apple store here
All copyrights for the Smith Vandyke Arabic Bible belongs to Arabic Bible Outreach Ministry. The text is free for download and for personal use. It is prohibited to use the text for the purpose of gain or to post on other internet sites.