Pocket Sword for IPhone/IPad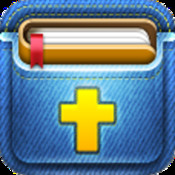 Description
PocketSword is a Bible Study app for the iPad, iPhone & iPod touch (iOS 3.0 and above) that is built upon the powerful SWORD back end developed by the CrossWire Bible Society. There are free modules (both Bible translations and commentaries) available in over 60 languages, including (but not limited to): English, Greek (modern and ancient), Hebrew, German, Dutch, French, Italian, Spanish, Japanese, Chinese (simplified & traditional), Arabic, Afrikaans, Latin, Russian, Tagalog, Thai, Vietnamese and many more.
This app is designed for both iPhone and iPad.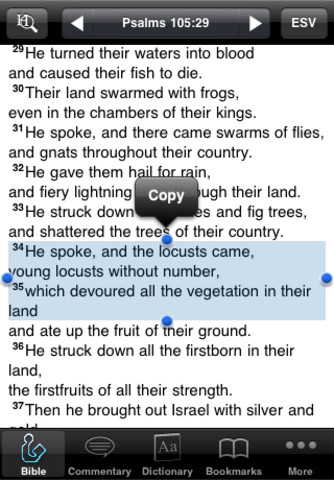 Please note that we cannot reply to questions you ask in reviews - email us or post a question on the user forums at: http://www.crosswire.org/forums/mvnforum/listthreads?forum=16
All copyrights for the Smith Vandyke Arabic Bible belongs to Arabic Bible Outreach Ministry. The text is free for download and for personal use. It is prohibited to use the text for the purpose of gain or to post on other internet sites.