Word of Life Library App

Description
​Kalimat App is your reference library to help you master the living Word of God. The library includes Arabic Christian books on Personal Living, Family, Doctrine, Church Related Matters,
Responses to Cults such as Jehovah Witness & Mormons, Answers to Commonly Asked Questions, and useful Bible study tools. The App will feature new books periodically. All books are downloadable PDF or can be viewed online – all for FREE
This app is designed for Android Devices version 1.6+.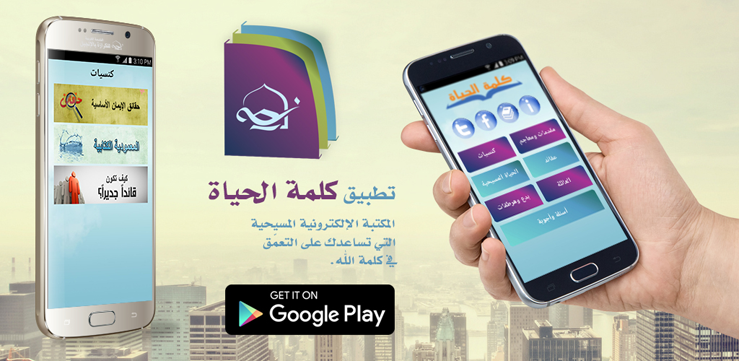 Download it from Google Play store here
All copyrights for the Smith Vandyke Arabic Bible belongs to Arabic Bible Outreach Ministry. The text is free for download and for personal use. It is prohibited to use the text for the purpose of gain or to post on other internet sites.