THE SEVEN PIONEERS OF SYRIA MISSION WORK - JONAS KING, THE APOSTLE OF MODERN GREECE
Page 4 of 9
III. JONAS KING, THE APOSTLE OF MODERN GREECE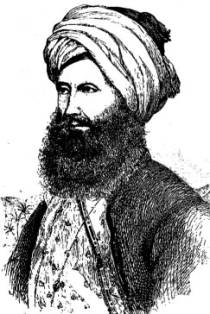 Jonas King was the third of the remarkable trio who began the work of giving the Bible to Bible lands. He served out his enlistment of three years in the Jerusalem Mission with his dear colleague Fisk, and then, soon after, began his work of forty-one years in Greece.
He was born July 29, 1792, in Hawley, Massachusetts. His father was a Christian farmer. Under his instruction, Jonas read the Bible through once between the ages of four and six, and then once yearly to the age of sixteen. His conversion was at the age of fifteen. Without funds or aid, he determined on an education, learned the English grammar while hoeing corn, read the twelve books of Virgil's "Aeneid " in fifty-eight days, and the New Testament, in Greek, in six weeks. He graduated at Williams College in 1816 and Andover Seminary in 1819. Wishing to study Arabic with reference to future work in Persia or Arabia, he went to Paris to study with the famous De Sacy. Meantime, he was appointed Professor of Oriental Languages in Amherst College, the trustees approving his studying in Paris. While in Paris, he received a pressing invitation from Pliny Fisk to come to Syria in the place of the lamented Parsons. Mr. S. V. S. Wilder, then in Paris, agreed to pay $100 a year for three years, and the Paris Evangelical Missionary Society made up the balance; and he went to Syria as really the missionary of the Paris Society. He traveled largely with Fisk in Egypt, Palestine and Syria, as far as Aleppo, becoming a good preacher and writer in Arabic. His teacher in Deir el Komr was Asaad es Shidiak, the fine Arabic scholar and martyr. Dr. King was invited by some of the Oriental papal clergy to join the Church of Rome. He replied, in his famous , "Farewell Letters," giving his strong reasons for being a Protestant, and rejecting the errors of Rome. This letter contained thirteen objections to accepting the invitation of a Jesuit priest, that he join the Church of Rome, It contained thirteen chapters, of which we give the headings.
1. Because Christ, and not the Pope, is the head of the Church on earth.
2. Because Rome requires celibacy of the clergy, contrary to Scripture.
3. Because Christ is the only Mediator, and Rome has many; the Virgin Mary, saints and angels.
4. The Bible prohibits, and Rome allows, the worship of pictures and images.
S. Purgatory is contrary to the Bible.
6. Prayer to the saints is unscriptural.
7. Rome forbids the communion cup to the laity.
8. Rome uses unknown tongues in worship.
9. Faith in the Pope is unscriptural.
10. We are saved by the merits of Christ alone and not by the merits of saints.
11. Rome authorizes and approves persecution and extermination of Protestants, as in the Inquisition and St. Bartholomew's day 30,000 in one day.
12. Rome forbids the Bible to the people.
13. With the Bible open in my hands I cannot become a Romanist. I wish you all to become true Christians. The name Protestant I care nothing for.
Young Asaad es Shidiak corrected and polished the Arabic of Dr. King's farewell, entitled "Wedaat Yonas Keen," and became so much interested in it that he determined to write a reply to it.
The result of this was his conversion to the evangelical faith. Then began a series of persecutions against him, incited by the Maronite patriarch, which ended in his being walled up in the convent of Kannobin, near the Cedars of Lebanon. He died from disease induced by the dreadful filth of his narrow cell, and the torments of those who visited the convent. A favourite custom of the passers-by was to jerk on a rope tied to his neck and passed through a hole in the door. Asaad's life, written by Rev. Isaac Bird, was published in 1864 by the American Tract Society.
In 1828 Dr. King went to Greece in charge of a ship-load of clothing and food for the sufferers from Turkish despotism. His distribution of food and clothing opened the way to preach Christ. The people crowded to him, begging for Testaments. The President of Greece favoured his work. In 1829 he married a Greek lady of influence, who became his efficient helper. He preached, opened schools and distributed the Scriptures, under the auspices of the A. B. C. F. M. He had a life of trial and strenuous toil, persecuted, misrepresented, imprisoned, through the jealousy of the Greek hierarchy. When arrested and brought before the Areopagus, the highest court in Athens, on a charge of reviling the "mother of God," and the "holy images," the judge asked him if he had anything to say. He replied, "Those things in my book with regard to Mary, transubstantiation, etc., I did not say, but the most brilliant luminaries of the Eastern Church, St. Epiphanius, St. Chrysostom, the great Basil, St. Irenaeus, Clement and Eusebius Pamphylii, say them." He was condemned to be tried before a felon's court in Syra, but the trial never occurred. Fifty men conspired against his life. In 1847 the king advised him to leave as his life was in danger. In March, 1851, he was appointed United States consular agent. He was, even after that, imprisoned, threatened and persecuted.
In 1863 he was anathematized by the Holy Synod of Athens. In his latter days he drew up a plan for the organization of a distinctively Protestant Greek Church, aided by his pupil, and my classmate, Dr. Kalopothakes.
On November 6, 1867, when in Paris, en route for the United States, I called with my dear friend Rev. Edward Porter on Dr. King. The next day he called and brought me an invitation from Count Laborde to speak at a missionary meeting the next day in the Salle Evangelique, Rue Oratoire. We went at the appointed hour, with that saintly lady, Mrs. Walter Baker. The meeting was held by the Paris Evangelical Society to greet Dr. King, their missionary to Palestine forty-two years ago. There were present Pasteurs Grandpierre, Fische, Pressense, M. de Casalis, Monod and others. After an address of welcome to Dr. King, he spoke in French, giving an account of Syria and Palestine in 1825. I then spoke in English, Pasteur Fische interpreting, of Syria in 1867, and all departments of the work, evangelistic, educational and publication. Dr. King was like a prince and patriarch among those noble French Protestant ministers and laymen. On my return to Syria, after reporting my visit to Paris and meeting Dr. King, and his early connection with the French Protestant Society, the Beirut Church and Sunday-school sent several contributions, as an act of gratitude to the Paris Evangelical Society for use in its work in South Africa through M. Coillard. We sent it as the "Jonas King memorial contribution" for South Africa.
In 1874 a neat evangelical church was erected in Athens. Dr. King passed away May 22, 1869, in his seventy-seventh year. He was a thorough linguist, having studied eleven languages and speaking five fluently. His original works, in Arabic, Greek and French were ten in number, some of them being widely read and translated into other tongues.
He revised and carried through the press eleven others. He distributed 400,000 copies of Scriptures, Scripture portions, religious books, tracts and school-books in Greece and Turkey. When in Paris in 1826 he bought a font of Armenian type For the Malta Press, and in England a font of Arabic type for the same press.
Dr. Anderson says, "Dr. King has left his impress on the Greek nation. To him preeminently is it owing that the Scriptures, since 1831, have been so extensively used in the schools, and that in Greece the Word of God is not bound: also under God, the visible decline there of prejudice against evangelical truth and religious liberty."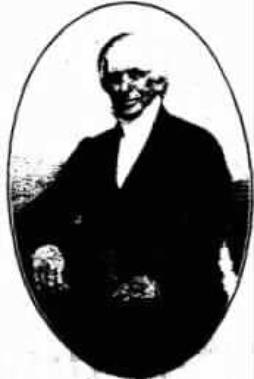 Dr. Rufus Anderson