Religion:
What is religion? This question has puzzled theologians throughout human history. But how did religion start in the first place? Why did it start? In order to understand some of these issues, let us have a look at the etymology of the word "religion" itself, and see that when and where this word was used for the very first time in the human history.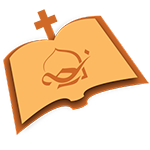 Description
Arabic Bible Resource Center for Expository Commentary, Topical Search, Cross Reference, Bible Reading, and more.
This app is designed for Android Phones only version 4+.
How does the word Allah relate to Islam and its teachings?
This pamphlet examines its root, its use, and its misuse, and makes strong, practical application of that to Arabic and English-speaking Christians in evangelizing Muslims.
More Articles ...