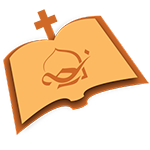 Description
Arabic Bible Resource Center for Expository Commentary, Topical Search, Cross Reference, Bible Reading, and more.
This app is designed for Android Phones only version 4+.

Syria, Syria, a noticeable word the world hears each day and watches its horrible events on each TV screen. All mourn and pity the hundreds killed every day. Everyone is asking how to stop the ongoing bloodshed?
Every year Christians all over the world celebrate a memory dear to them, which is the birth of our Lord Essah the Messiah, so would you please answer my question?
Christ was not merely an ordinary person like others, but He was the Holy One sent from God, whom God promised to send long ago.
More Articles ...