Syria, Syria, a noticeable word the world hears each day and watches its horrible events on each TV screen. All mourn and pity the hundreds killed every day. Everyone is asking how to stop the ongoing bloodshed?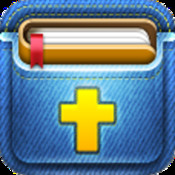 PocketSword is a Bible Study app for the iPad, iPhone & iPod touch (iOS 3.0 and above) that is built upon the powerful SWORD backend developed by the CrossWire Bible Society.
I was born in Saudi Arabia as a member of a Muslim family. We were a very happy family, and I loved my relationship with them. I also felt very happy because I did all the things that God asked me to. I had learned one sixth of the holy Quran by heart and a lot from the Hadieth. When I was a teenager, I was an Imam for the mosque.
More Articles ...