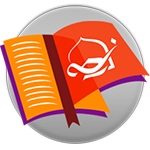 Description
French Bible Study Center allows users to read and search the Bible in French.
Can you accurately and objectively answer the questions:  "Of the various and differing religions of the world, which one is the most correct or truthful?"
My friend, I must admit that I've never heard a debate on which religion is the most correct that I felt was fruitful.

Description
​Kalimat App is your reference library to help you master the living Word of God. The library includes Arabic Christian books on Personal Living, Family, Doctrine, Church Related Matters,
More Articles ...