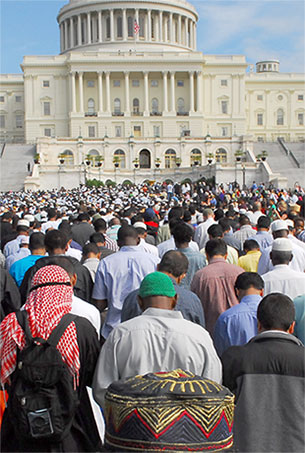 One-day seminar presents the Islamic faith from a Biblical point of view and relates the Gospel to Muslims against the background of their own beliefs. Next seminar is held in Weston, MA 02493 on May 2nd 2015.
Arabic belongs to the Semitic family of languages, which also includes Hebrew, Syriac, Aramaic, and several languages of Ethiopia, such as the Amharic and the Tigrinya. Arabic and Hebrew are the only Semitic languages that are still used today both in their writing and speaking forms.
Every year Christians all over the world celebrate a memory dear to them, which is the birth of our Lord Essah the Messiah, so would you please answer my question?
Christ was not merely an ordinary person like others, but He was the Holy One sent from God, whom God promised to send long ago.
More Articles ...