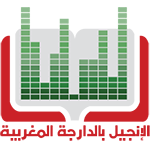 Description
Read and Listen to the Bible in Moroccan Dialect. Discover the Bible in a new Way
I was born in Saudi Arabia as a member of a Muslim family. We were a very happy family, and I loved my relationship with them. I also felt very happy because I did all the things that God asked me to. I had learned one sixth of the holy Quran by heart and a lot from the Hadieth. When I was a teenager, I was an Imam for the mosque.
Per Kind Permission from MASIHI ISHA'AT KHANA
Lahore - Pakistan
In most places where men live, buildings have been erected as places of worship. For man is by nature religious, and everywhere people worship something which, in their own language, they call "God". There are comparatively few who deny the existence of any sort of god.
More Articles ...