Description
This App offers Arabic sermons and hymns. You can choose by country or artist for hymns, and by pastor/minister or country for sermons.

Syria, Syria, a noticeable word the world hears each day and watches its horrible events on each TV screen. All mourn and pity the hundreds killed every day. Everyone is asking how to stop the ongoing bloodshed?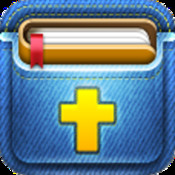 PocketSword is a Bible Study app for the iPad, iPhone & iPod touch (iOS 3.0 and above) that is built upon the powerful SWORD backend developed by the CrossWire Bible Society.
More Articles ...