Description
Arabic Bible Study Center allows users to read and search the Bible in Arabic with and without diacritic (tashkil). In addition to its advanced search features Arabic Bible Study Center provides verse by verse commentaries by well known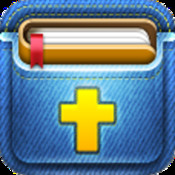 PocketSword is a Bible Study app for the iPad, iPhone & iPod touch (iOS 3.0 and above) that is built upon the powerful SWORD backend developed by the CrossWire Bible Society.
Per Kind Permission from MASIHI ISHA'AT KHANA
Lahore - Pakistan
In most places where men live, buildings have been erected as places of worship. For man is by nature religious, and everywhere people worship something which, in their own language, they call "God". There are comparatively few who deny the existence of any sort of god.
More Articles ...